One Thirty Five is the official distributor for Bosto and Huion Graphic Tablets.
We at One Thirty Five are always on the lookout for good and reliable digital tools that are truly affordable for all artists and designers. Both professional and amateur.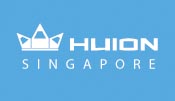 Social Media Page:
Bosto – https://www.facebook.com/BostoSingapore/
Huion – https://www.facebook.com/Huion-Graphic-Tablet-Singapore-Malaysia-and-Indonesia-178378652334655/
Website: http://bosto-singapore.com/
Bosto Series:
The Bosto family of interactive pen displays offer the natural feel and intuitive hand-eye coordination of working directly on the display surface with a unique passive wireless pressure sensitive pen. Together with your favourite creative software the Bosto pen display replicates the experience of working in traditional mediums such as drawing, painting, sculpting and photographic retouching.