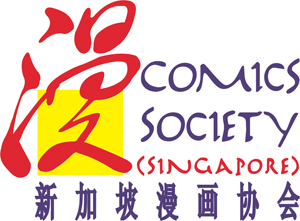 The Comics Society (Singapore) was the brainchild of established local comic artist Mr Wee Tian Beng, and originated from a vision to creating a sustainable and vibrant local comics industry capable of producing high quality workfor the global market.
9 other like minded industry professionals were gathered in the initial core group, with each contributing their area of expertise and passion, and on 8 January 2007 the Comics Society (Singapore) was officially founded.
Minister for Information, Communications and the Arts and Member of Parliament Mr Baey Yam Keng was the presiding Guest-of-Honour at the ceremony, and Mr Wee Tian Beng assumed the position of Society president.
To view more, please click here.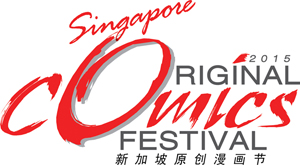 Singapore Original Comics Festival ( SGOCF) is a one month long events with talks, workshop and inclusive of Creative Market.

A New Platform for comprehensive promotion of original comic culture that encourages new amateurs.


"The Creative Market" is a showcase and sales event for Original Comics, Narratives and Products.
The only local event which puts Original Contents and their creators on the centre stage AND is supported by a full range of complementary programmes, Creative Market aims to promote fun and interactive communication between content creators and the public!

With a slew of activities from presentations by content creators, live demonstrations, and launching of exclusive new works, Creative Market aims to be a fun day out that brings together original creators and fans of locally created content- from children to adults!
Our objective of having this event is to gather all hardcore ACG fans at a specific venue to showcase and promote their original ,unique and special local talents which also include cosplay!

ComiFest is an Animation, Comics and Games (ACG) showcase festival that gathers
original creators and fans of local comics and digital media works.

This  is an event that goes beyond only visiting and consuming items.
This event focuses more on fun and interactive communication between exhibitors and public.