We had a fun Day Out with everyone at the first ever Creative Market- the only local event which puts Original Narrative Contents
and their creators on the centre stage, supported by a full range of complementary programmes!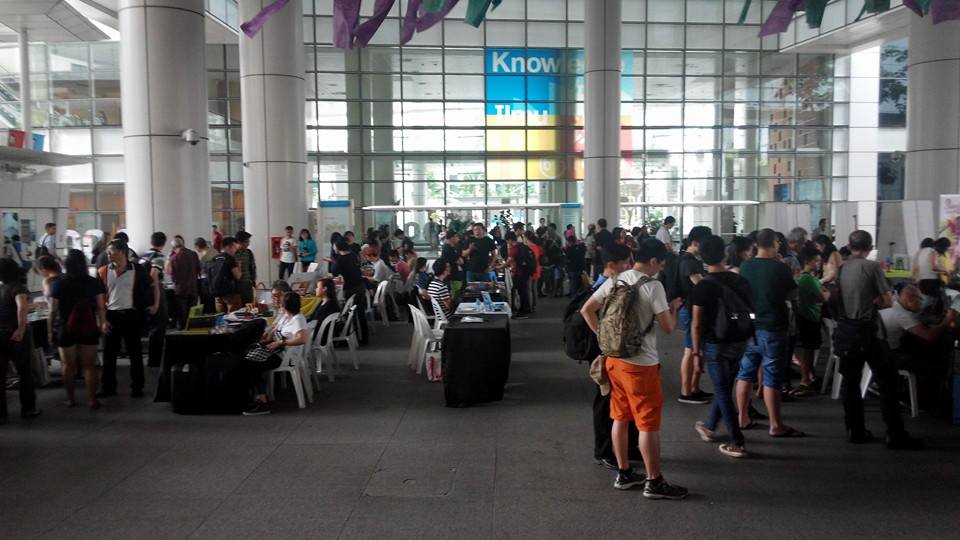 Held at National Library Building, The Plaza and Basement 1 on 22 November, participants and visitors were engaged in activities from Artist booths and
carnival style Games developed from original titles by local artists, to Talks conducted by notable industry speakers, and an Original Creators' Gallery.
Creative Market showcased all aspects of original creation- from the initial ideas and concepts, to the finished physical prints and products!
Here's a full run down of the event!
The activities started as early as 3 November, with the opening of the Original Creators' Gallery at the National Library Building Basement 1!
Visitors were wowed by illustrations and excerpts of graphic novels, featuring both award winning veteran authors and new talents.
Artists and their Creations!
The Gallery also included a display of books by published artists, which visitors can borrow home for further reading!
On 22 November, Creative Market opened at the National Library Plaza,
hosting over 40 booths selling original narrative works and related products!

Over 10 new books and graphic novel titles were launched at Creative Market!
From individual creators to creative arts organisations and publishers, all were welcome- many new faces joined us for the first time!
Artist Showtime!
Visitors were also welcome to try out the tablet monitors for themselves.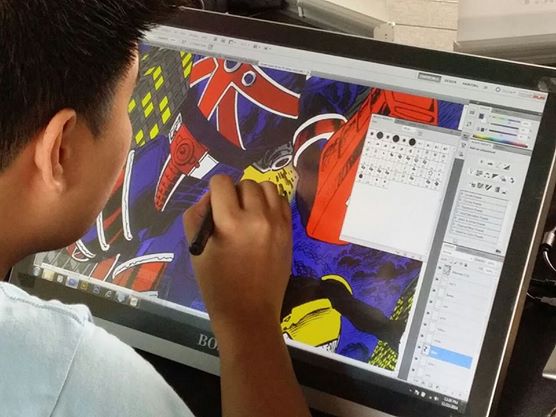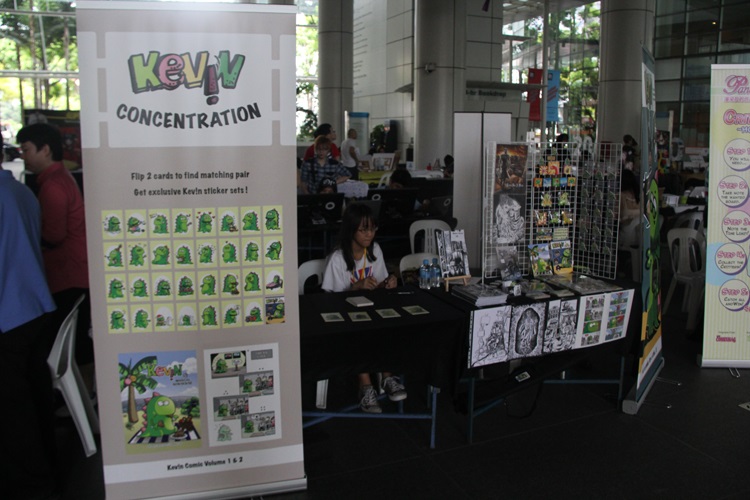 Playing games featuring characters from original locally created graphic novels!
Other than the promotion of original content and products, Creative Market was also a platform for learning and knowledge sharing from industry veterans with aspiring creators and the public, through the Original Creators' Talks!
Comics industry figures shared their experience in creating contents from graphic novels to cosplay costumes- from the initial story ideas and concepts, to publishing and marketing the finished books and products!
The audience was engaged by the insightful talk contents, with many voicing their personal questions for the speakers' Q&A sessions, further enriching the experience for all who attended!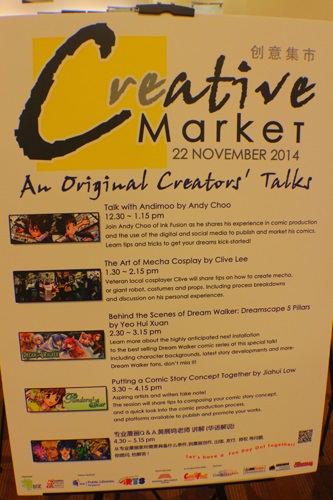 This is just one of the many ways in which Creative Market had met, and even exceeded our expectations
when planning this Original Creators' Gathering.
Our thanks go out to Venue sponsor National Library, and event supporters National Arts Council, Matchbox and Noise Singapore,
for their assistance both behind the scenes and actively participating in Creative Market.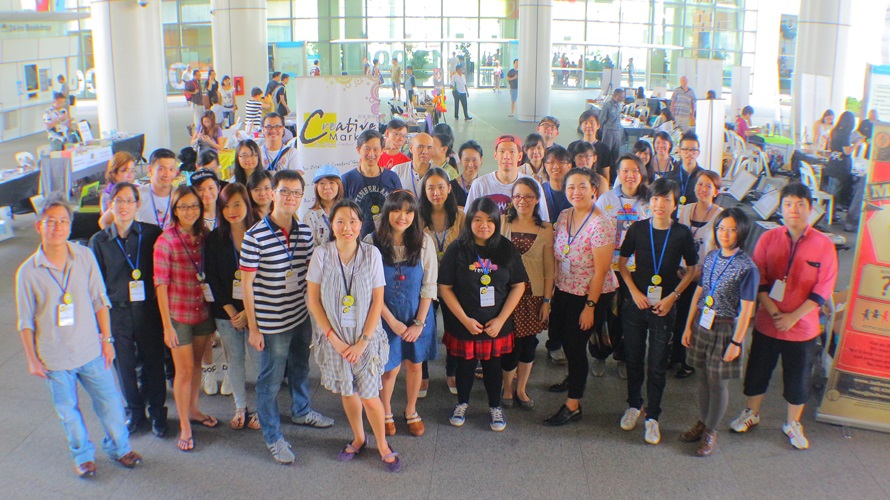 And of course, big Thank You to all the artists who participated- including those who gave their own creative spin to the pre event publicity!
    artwork by Sakura Hikariz
Creative Market was only able to become such a rich and vibrant experience thanks to each and every one of you stepping out to share your unique works and projects with the community and the public!
Creative Market 2014, mission accomplished! Look forward to see everyone again at Creative Market 2015!
Exhibitor List
01) TCZ Studio
02) TCZ Board Game
03) Dream Walker
04) Cup Stacking Challenge
05) Rixou's Space
06) Critter's Catch
07) Kevin & Other Suspicious Characters
08) Kevin Mix & Match
09) Comix Pandora
10) Nightingale
11) Sakura Hikari
12) Gravitine
13) The Art of Noirbriar
14) D'Creativeaholic
15) Fractured Thoughts
16) Art By Cheryl Ong
17) Cats Are Tiny Studio
18) Epigram Books
19) Gormon
20) Harvest Edutainment




21) A Deal With Lucifer
22) Mewarrow
23) Monster Little-Ziqi
24) Stormbrush
25) Perfect World
26) Pin Pong
27) Purrballs
28) Quest Shelter
29) Sean Lee
30) Sentinel Revelations
31) Shiro Niji
32) Singapore Hip Hop Horror Comics
33) Sunny Day Concept
34) Supacross
35) Thrones High Cafe
36) Word Your Story
37) Z & N
38) Andimoo Studios
39) Matchbox & Noise from NAC