They are: Dream Walker, Mecha Boy, Comix Pandora, Comics Society, Rixou's Space, Nightingale, YouToon Cartoons, Singapore Hip-Hop Horror Comics,
Ink Fusion, Make Your own, Nu-, White Light Chase, Hansel & Gretel, Jujocraft, Mamacat, Sunny Day Concept!
During the 2 ½ days event, we also presented Artist Showtime. All invited artists had 30 mins each to do a live demo and showcase their skills and
art genres to the public. Other than the Japanese inspired Manga style, US comics inspired styles were featured too!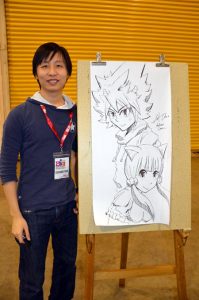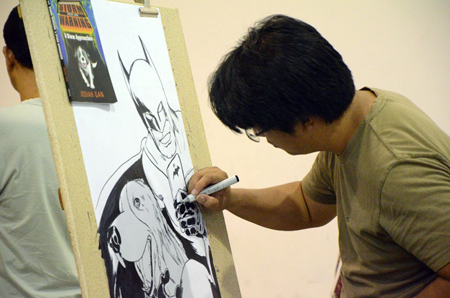 Kudos to all the artists for contributing their time and skills to Artist ShowTime!
Public were also able to enjoy mini performances as part of Comic Festival, with a team of dancers putting up a series of lively numbers.
And also not forgetting Thrones High Café, who joined us for the second time!
All meidos and butlers performed their very best to serve the customers well.
Customers were able to interact with and even take photos with them, and most had a happy time and enjoyable meal at Thrones High Café.
We truly appreciate everyone's patronage and support, and hope you all had a great time at the event!
See you next at our 9-10 August event, Singapore ComiFest 2014!!