Click on the series you prefer.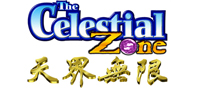 (Published since 1999 - 2018)
The Celestial Zone is a refreshing fantasy cum martial arts comic series.
The storyline is set in the Warring States Era in ancient Chinese history about a group of Righteous youths who use their spiritual powers to protect commoners from powerful forces of the evil realm, which leads to a series of intense battles!

Bizzare incidents have stirred this city and victims die in their sleep.
Like any other regular student, Yume led an ordinary life. However recently,she has been plagued by the same nightmares everyday. After her encounter with Muca, Yume's hidden dreamscape power is activated in the face of danger…




"A world where creatures from ancient myths live on, and age old battles rage in the shadows of the everyday.
In Sentinel City, fantastical beasts prowl the night, pursued by immortal hunters.
A young girl, Philly, newly arrives in the city and strikes up a friendship with a mysterious boy, unknowingly setting off events which will open up a new chapter in the cycle of unending conflict"



Hikari is a seemingly normal high school student. His innocent and naive character led him to accept a deal offered by a demon called Lucifer,
who promised to fulfil all his wishes in exchange for his soul. Initially unknown to him, he is actually inherently anything but ordinary; he is a being who is capable of disrupting the mysterious balance of the three realms and his life will be relentlessly pursued.



The Singapore Comic Showcase Platform Program "Pura Comixmag" is one of the significant projects of Comics Society of Singapore (CSS) since the year 2012. The program has the objectives of nurturing local talent, with a more robust program that will reach out to a wider pool of potential new talents, creating a healthy business environment and cycle, making it a complete process that will ultimately be commercially viable and sustainable for more promising local talents to go professional.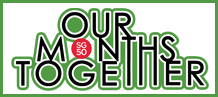 "Our Months Together" is a comic book celebrating milestones in Singapore's development and uniquely Singapore life experiences. This comic book is illustrated by the months of the year, and each month drawn by 12 local artists of different ages from all walks of life.